Laure and Loïc were getting married in 2019 and, one year before, they asked me to create a full visual identity for their special day. They wanted something delicat, elegant and different from traditional.
During all the year I worked closely with the fiancés to develop the color scheme, find the perfect invitation set and write all the calligraphic elements that embellished from small items (like the menus) to the big signs that welcomed the guests into the salon.
The first step was to draw by hand the crown with the names, which would act as a symbol for multiple supports. Many versions were tested until picking the final one, displayed below.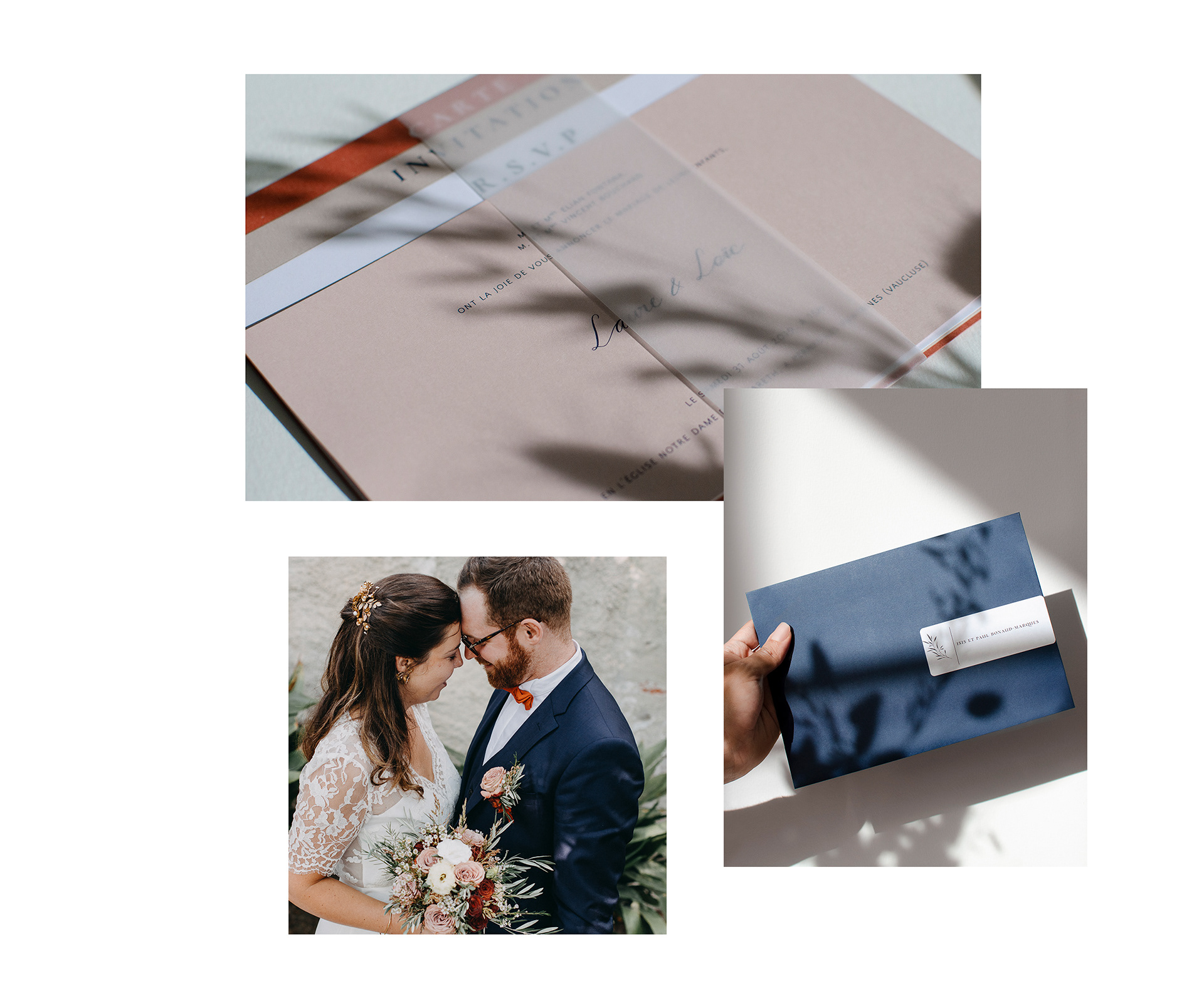 have a project? let's talk about it :